Your Request for Proposal (RFP) form was successfully submitted.
Thank you for considering Caliper Canada in your RFP process.
For your records, I will be the point of contact for this RFP.
Please allow us some time to review your RFP.
I will reconnect with you then.
Looking forward to speaking with you.
Thanks,
Jason
Jason Rigolli | Director, People Analytics | P: 1-888-701-0069 ext:235



Transforming Business Through People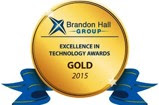 "Best Advance in Assessment Technology"
www.calipercanada.com | 110 Sheppard Avenue East, Suite 720. Toronto, ON M2N 6Y8