Pre-Employment Services
Receive objective insights about which candidates have the greatest potential to succeed with your organization.
Talent Development Services
Caliper Client Advisors ensure individuals fully understand how their strengths can be refined to support current and future roles.
Team Analysis Services
People are complicated; add the need for collaboration to achieve business goals and complexity rises exponentially.
---
Featured Partner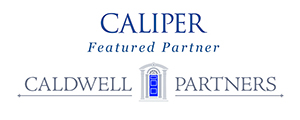 Caldwell Partners Announces New Partnership with Caliper
Assessment and onboarding services will provide predictive insight and competitive advantage to firm's Canadian region.
Featured Testimonial
"Caliper Canada is a key partner in our talent management…Caliper helps build solutions and services to help [us] attract and develop the best talent."
Chief People Officer, A Leading Canadian Beverage Company
CALIPER OFFICES
Caliper has offices in thirteen countries, and our assessment and consulting services are offered throughout the world.
Learn more